Here we go, we're going to try one more time to see if anyone shows up for the Read Anything Book Club Meeting! Don't be shy, share your latest favourite book that you've read so we can read it too!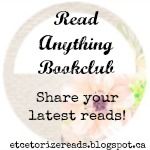 Just link up your latest favourite read~
Don't be a wallflower...join the party!